WHO WE ARE
Berkeley Integra is a specialist installation contractor of proprietary partitioning, dry lining, suspended ceilings and associated works for the commercial environment.

QUALITY
Working alongside the industry's professional organisations, from principle main and fit out contractors to architectural and bespoke designers, often being part of their preferred supply chain on construction projects, Berkeley Integra has an outstanding reputation for quality workmanship. Our work ethic has developed to provide the very best in client relationships and service.

EXPERIENCED
Berkeley Integra's directors and project managers have notable experience in the industry, giving support and service to our clients to deliver projects in the most time and cost effective manner. The company has developed the structure and financial resource to fulfil its contractual obligations required and have an established portfolio of clients with whom we are proud of our levels of repeat business.

BESPOKE
Whatever the extent and complexity, Berkeley Integra, in conjunction with our dedicated manufacturers, have the ability to complete partitioning projects to the highest levels of satisfaction. We believe in offering the best product to achieve the most practical solution without compromise. To discuss the interior walls and ceilings on your project give us a call.
Berkeley Integra
MAIN SERVICES
We cover a wide range of interior office partitioning services
PARTITIONING & INTERIOR WALLS
Berkeley Integra Ltd aim to offer a high standard of service to their clients. Because we are able to install products provided by the major & established manufacturers we are not compromised by design and do not subscribe to restrictive dealerships. This in turns allows us to offer our customers comparative costs and design compliant alternatives
ASSOCIATED WORKS
The installation of Dry Lining, Suspended Ceilings and associated works also forms part of the package berkeley integra Ltd offer to their clients. Added to our Proprietary Partitions service this gives us the freedom to consider a variety of projects in several business sectors at the same time enabling us to use our experience, technical knowledge and flexible approach.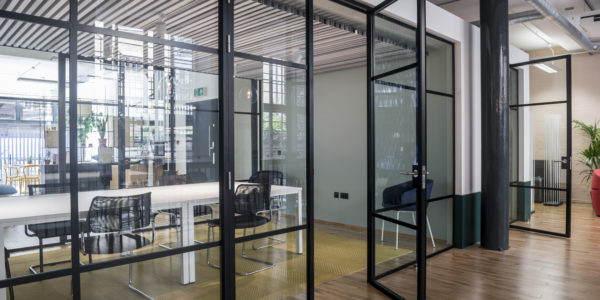 VIEW OUR
RECENT PROJECTS
Take a look at a selection of recent Berkeley Integra project case studies
VIEW OUR
ACCREDITATIONS & CERTIFICATIONS